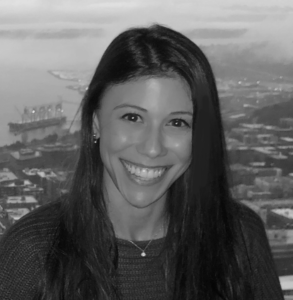 As The Keller Group's account manager, Morrena is focused on developing and implementing strategic communication and crisis plans for clients, including the coordination and execution of media events, social media development, writing and pitching stories and managing outreach to media, key stakeholders, public officials, partners and more.
Past notable projects include engaging young and marginalized voters in swing states during the 2020 Presidential Election with Clean & Prosperous America & grassroots partners, getting the Climate Commitment Act signed into law with Clean & Prosperous Washington & the Washington Business Alliance, establishing ALSAC/St.Jude Children's Research Hospital's PNW presence, managing communications for the grand opening of the first glassybaby shop in Oregon, breaking ground & the grand opening of Overlake Medical Center Hospital's new Cancer Center, and work for A Mindful State, the Medic One Foundation, Medical Teams International, the Princess and the Bear, Meydenbauer Center, Remitly, Uwajimaya, CycleBar, Washington Schools Risk Management Pool, WGU Washington and many more. In addition, Morrena plays an integral part of our crisis communications team, managing a multitude of crisis cases that never make the news.
Before joining the team full-time, Morrena originally served The Keller Group as a public relations intern. Previously, she interned with Clipper Vacations, Reflections Magazine, A Place For Mom and BooginHead. A graduate from The University of Arizona, Morrena holds a B.A. in Journalism and a minor in Spanish. An experienced reporter, while earning her degree she worked for both the university's newspaper and television station, as well as for The Odyssey, an online publication.
An avid reader, artist and political junkie, most of Morrena's time outside the office is spent hiking with her dogs—Toby and Sammy, at the yoga studio, painting and reading five books at a time.