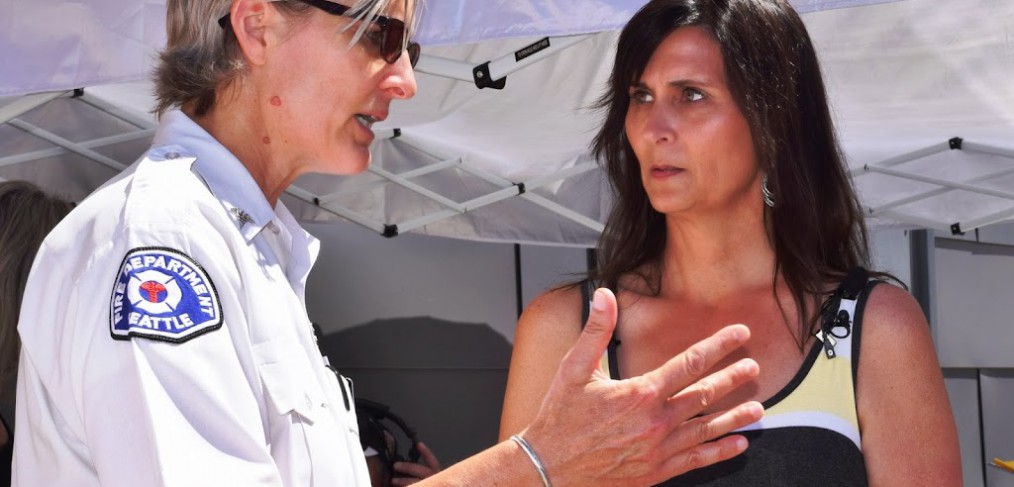 Cardiac Survivor Celebrates Paramedics Who Came to Her Aid
Last February, Bellevue resident Heather Kelley was on her way to the Seahawks' Super Bowl celebration at CenturyLink Field when her heart stopped

. Yesterday, after nearly six months, Kelley was reunited with her paramedic rescuers for the first time during Seahawks training camp at Virginia Mason Athletic Center (VMAC).
Kelley and her two daughters were among the estimated 700,000 Seahawks fans who flooded downtown Seattle to celebrate the return of the newly minted Super Bowl champions on Feb. 5, 2014, but the trio never got the chance to celebrate with the team and their fellow 12s.  Just outside CenturyLink field, Heather collapsed from a sudden cardiac arrest. Her two daughters immediately took action – 14-year-old Taylor called 911 and 15-year-old Ryan began performing CPR. When
Paramedics arrived, they had to shock Heather's heart three times before getting a heartbeat. She was transported to Swedish Hospital where she later had a defibrillator implanted to help start her heart, should it suddenly stop again in the future.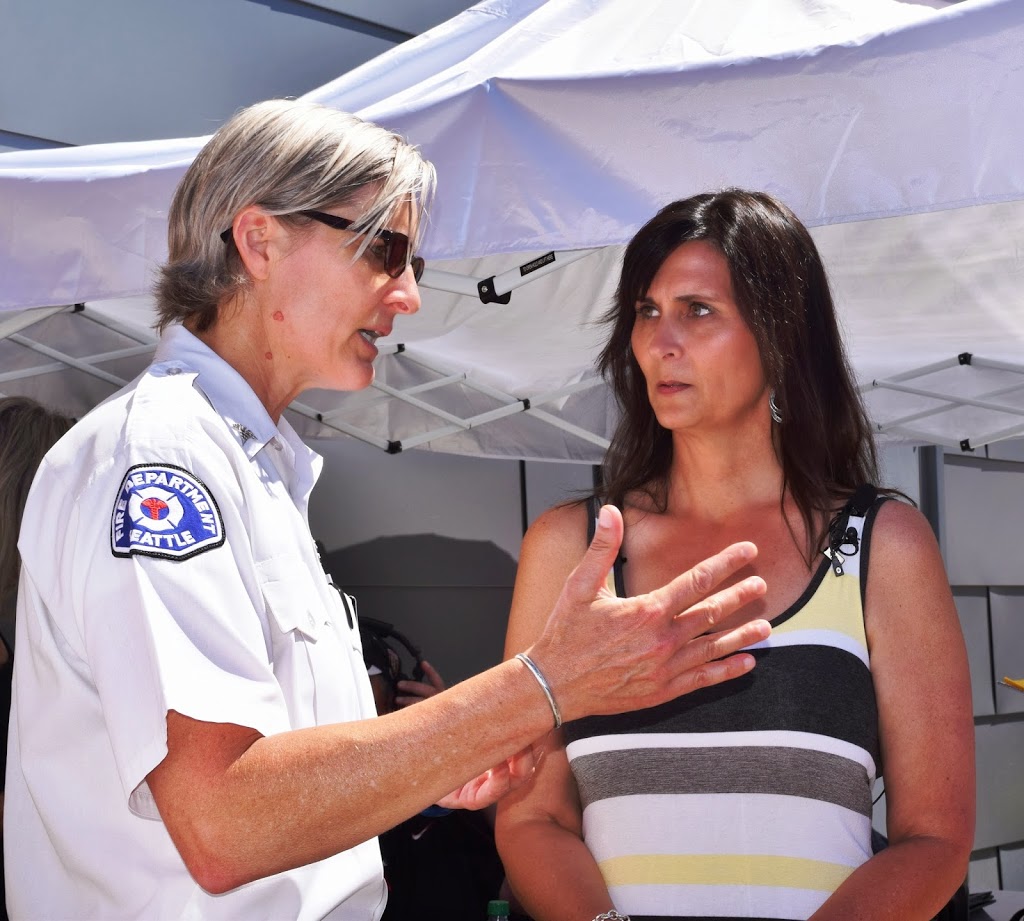 "

My near-death experience has deepened my sense of gratitude,"  Kelley said. "I will never see a Medic One vehicle again without remembering that they saved my life and allowed me to continue being a mom to my beautiful daughters."
Yesterday, 

Kelley, her husband and her two daughters reunited with first responders including Christina Dixon (pictured with Heather Kelley, left) and David Van Velthuyzen, the two paramedics who restarted Kelley's heart. The family also got the chance to spend time with the team they were hoping to celebrate last February, attending training camp and m

eeting Seahawks defensive end Greg Scruggs

.
We're proud of Heather's daughters and the first responders who helped bring her back," said Jan Sprake, executive director of the Medic One Foundation. "Our region has achieved a cardiac arrest survival rate of 62 percent thanks to our strong paramedic teams and the training at their disposal, but surviving a cardiac arrest all starts with the community and their steps to first activate Medic One and initiate CPR until our teams can arrive."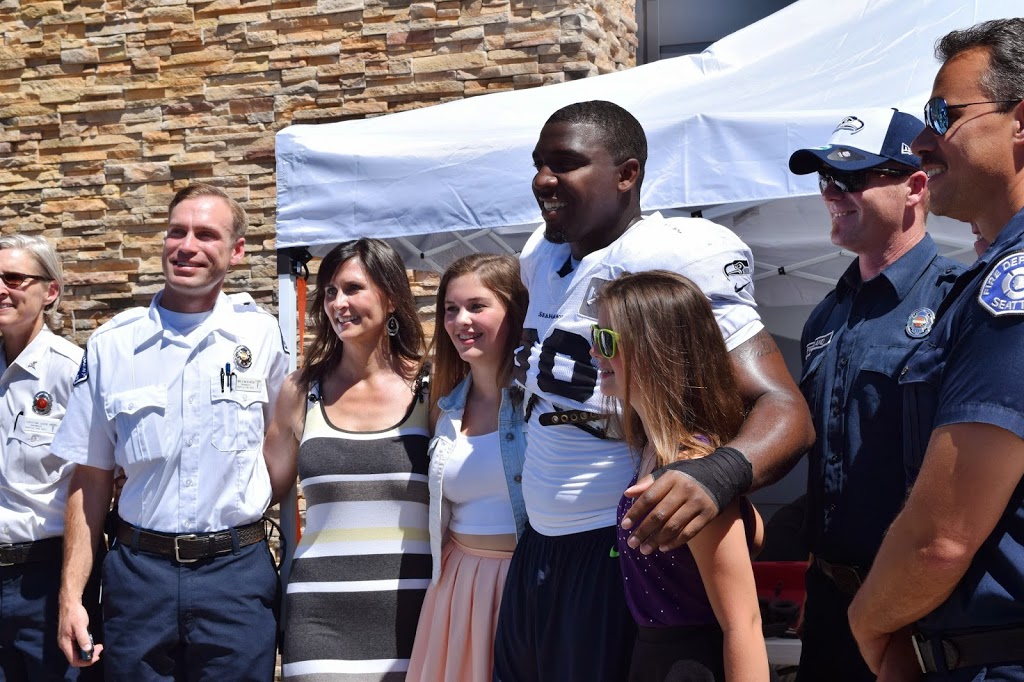 Thanks to research and training funded by the Medic One Foundation, King County boasts the 
nation's highest survival rate for witnessed sudden cardiac arrest. Heather's oldest daughter, Ryan, learned in school that CPR cannot hurt someone, it can only help them.  In an interview yesterday, Ryan explained this knowledge gave her the confidence to perform CPR that fateful day in February – a choice that played an instrumental role in saving her mother's life. Research that supports the development of educational programs like the one at Ryan Kelley's school is funded in large part by t
he Medic One Foundation, a local non-profit organization that ensures the quality of our region's pre-hospital emergency care. 
The Medic One Foundation also funds paramedic training programs for first responders in the Pacific Northwest region. The UW Paramedic Training program is among the best in the country, requiring 2,500 hours of instruction from University of Washington physicians – more than twice the number of hours required by most programs. Each student also averages 700 patient contacts during training, a number more than three times the national average.
To donate to the
Medic One Foundation
and support a lifesaving organization, click
here
.
Local media was on site to capture the Kelley family's emotional reunion with the paramedics who saved Heather's life – check out more coverage of this amazing story through the links below!