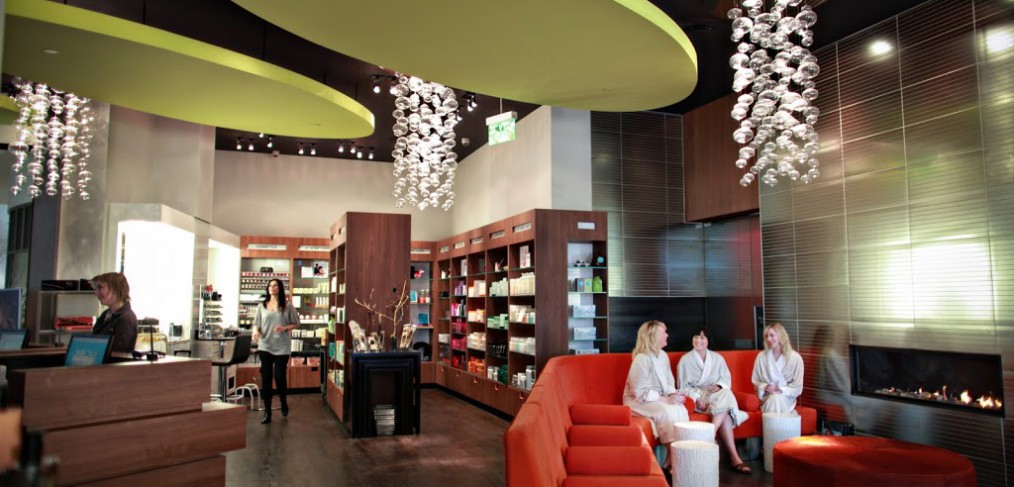 Gene Juarez to give away prizes on Q13 FOX on Monday, Oct. 3
To celebrate 40 years of bringing beauty, fashion and trend to the Pacific Northwest, Gene Juarez Salons and Spas is giving away ten $250 gift cards during the Monday morning newscast on Q13 FOX. The gift cards are redeemable at any of Gene Juarez's ten salon and spa locations throughout the Puget Sound area and can be used toward any product or service offered by Gene Juarez including hair services, facials, manicures, pedicures and massages that leave you looking and feeling amazing! 
The giveaway will be advertised Friday Sept. 30 through Sunday Oct. 2. For a chance to win, viewers are encouraged to watch the Q13 FOX morning news from 5 a.m. to 10 a.m. on Monday, Oct. 3 and follow the instructions from morning anchors Bill Wixey and Lily Jang.
Also this October, in order to recognize breast cancer awareness month, Gene Juarez is offering women a unique way to get an annual mammogram in a convenient and comfortable environment. In-salon mammograms will be available at various Gene Juarez locations on select days throughout the month of October and will include a relaxing mini hand treatment or foot soak, a soothing cup of tea, and a special gift. To schedule an in-salon mammogram appointment, please call 1-888-233-6121.
Below there are some pictures of several Gene Juarez Salons and Spas locations throughout the Puget Sound.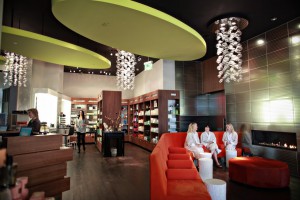 Guests at the University Village Salon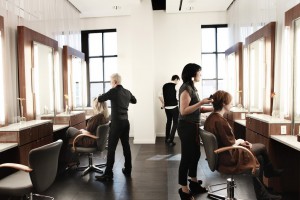 Artists at work in one of Gene Juarez's 10 Puget Sound locations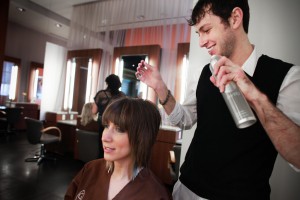 A guest getting her hair styled with one product from the new identity1 collection