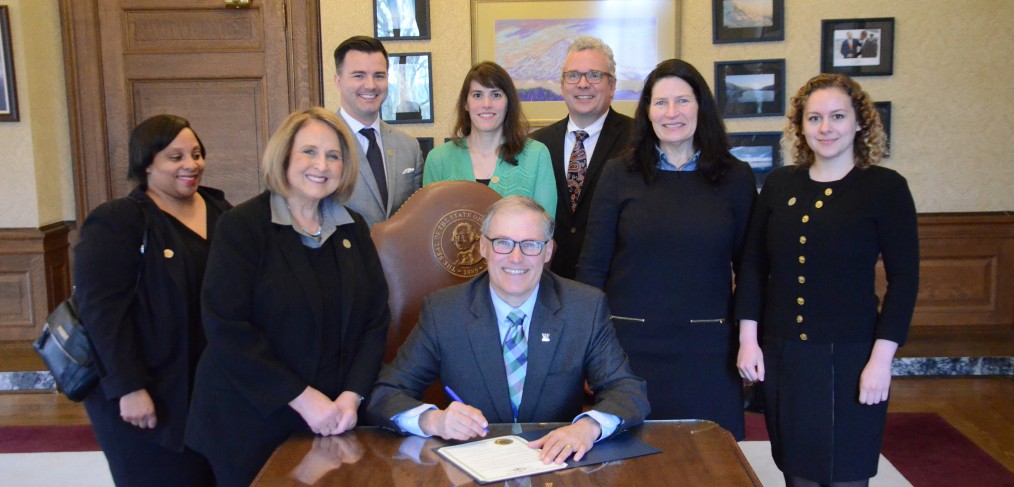 Governor Inslee Signs Proclamation Announcing WGU Washington Week
Yesterday, Governor Jay Inslee recognized the fifth anniversary of our client, WGU Washington by proclaiming April 16 – April 23, 2016 WGU Washington Week in honor of the university's role in providing a high-quality and career-focused educational option to Washington residents.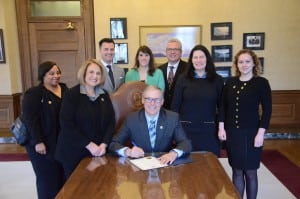 The signing was witnessed by WGU Washington founding Chancellor Jean Floten, WGU Director of Government Relations Chris Bonnell and a group of WGU Washington students, alumni, faculty and staff.
Five years ago, our state expanded access to affordable bachelor's and master's degrees for state residents through the creation of online, competency-based WGU Washington," said Inslee. I'm proud to help recognize the role the university has played in expanding access to higher education throughout our state, especially among those who otherwise would not have been able to attend college."
We are incredibly honored to receive this recognition from Governor Inslee, said Chancellor Floten. WGU Washington is not only meeting, but exceeding its mandate to help students achieve their dreams of a university degree. Over the past five years, over 5,500 degrees have been awarded, helping our graduates take the next step toward career fulfillment and financial success.
Since 2011, WGU Washington's enrollment has increased by 1,000 percent, growing to nearly 8,900 full-time students. Washington is home to more WGU students than any other state in the nation.
WGU Washington Week will include the university's annual commencement ceremony (scheduled for April 16 at Key Arena in Seattle) as well as the anniversary of the day Governor Gregoire signed WGU Washington into law, April 22.