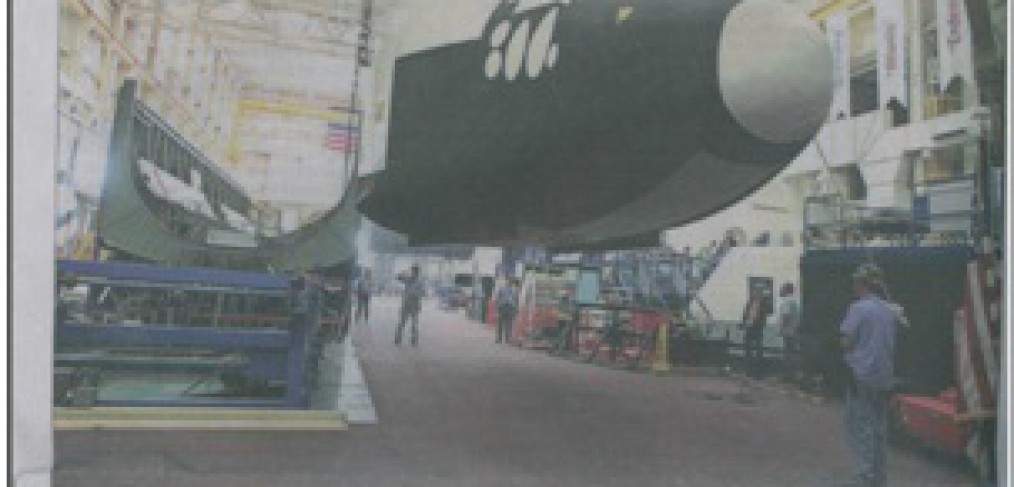 Museum of Flight prepares to welcome shuttle trainer
NASA's full-fuselage trainer has helped train every crew in the U.S. space shuttle program and is coming to Seattle to stay in just under two weeks. The Museum of Flight will become the FFT's permanent home where visitors can step inside for an astronaut's-eye view.
The massive wooden structure is being flown to Seattle in sections in the Super Guppy cargo plane. The front end of the FFT is scheduled to arrive in front of dignitaries and cheering spectators at Seattle's Boeing Field shortly before noon Saturday, June 30.
To read more about the full-fuselage trainer, the Super Guppy or the events surrounding its arrival, see yesterday's front page article and supplementary information published by the Seattle Times.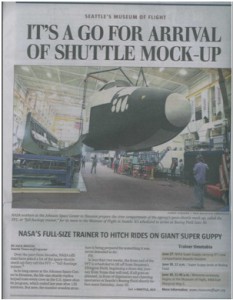 Recent Seattle Times articles on the full-fuselage trainer's arrival:
NASA's full-size shuttle trainer hitching a ride to Seattle
Oddball NASA craft is perfect for hauling shuttle trainer to Seattle
Astronaut helping transport NASA trainer to area is Seattle native