Nintendo opens brand new North American headquarters in Redmond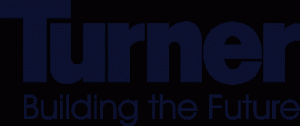 Gov. Chris Gregoire and Redmond Mayor John Marchione were on hand for the grand opening of Nintendo's new state-of-the-art North American headquarters, which was completed months ahead of schedule by contractor Turner Construction.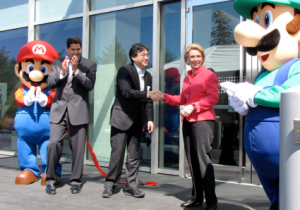 Turner modeled "every pipe, wire, duct and beam" by computer before beginning construction, enabling contract workers to build the new office in much less time. The building is also environmentally friendly, boasting a 75,000-square-foot 'green roof' that helps moderate the temperature inside and absorbs rainwater. In addition, the building offers seven electric vehicle charging stations, 46 bicycle parking spaces, and motion-detecting lights that also dim when there is plenty of natural light.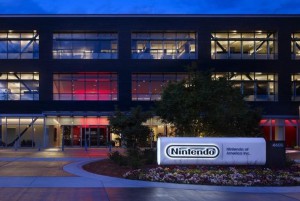 To read more about the grand opening check out these articles in the Seattle Times and the Puget Sound Business Journal.