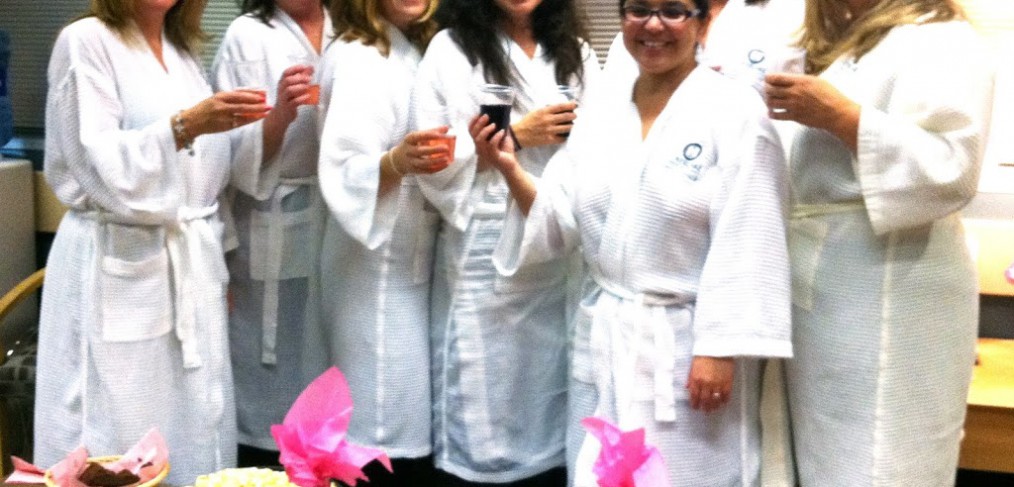 Overlake Hospital's Breast Health Center Hosts Mammogram Party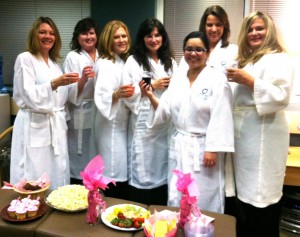 Pictured from left to right: Kim Wagner, Kent; Camille McLaughlin, Auburn; Julie Kennedy, Bellevue; Gayana Suparkina, Bellevue; Stephanie Banuelos, Kirkland; Lisa Morten, West Seattle; Susan Allemand, Redmond.
Overlake Hospital's Breast Health Center hosted a Mammogram Party on November 10th where women were able to get tested in "spa-like" atmosphere with wine, chocolates and bathrobes. Overlake seeks to make the necessary annual test enjoyable for women. Early detection is the goal, but doing so in a fun environment makes it something to look forward to–especially when wine and chocolate is involved! For more information or to register with a group of girlfriends to schedule a Mammo Party, click here.