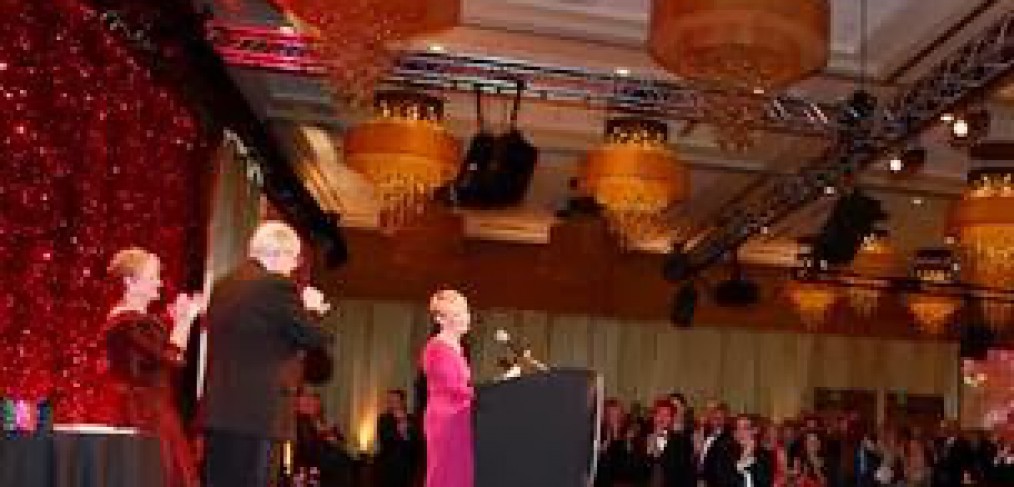 Overlake Hosts 54th Annual Bandage Ball
Mark your calendars! Overlake Medical Center Foundation & Auxiliaries will host its annual Bandage Ball gala and auction on Saturday, March 29 at the Hyatt Regency Bellevue. Proceeds from this year's event will go toward the establishment of a new cancer center.
The Bandage Ball marks the official kick off of the Overlake Foundation & Auxiliaries' $10 million campaign to raise critical funding for the $15 million facility. In a statement issued last week, Overlake's Vice President of Fund Development and Executive Director of the Foundation and Auxiliaries Molly Stearns said, "The Bandage Ball represents an opportunity to expand and heighten the level of care Overlake provides its patients. We're committed to providing the Eastside with the highest caliber of care available, and the funds raised at this year's event will allow us to continue to do just that."
One of the Eastside's premier social events, the Bandage Ball is expected to gather more than 800 community leaders in support of Overlake and its new cancer center. First held in 1960 to celebrate the opening of Overlake Hospital, the Bandage Ball has raised more than $10 million in the last 16 years. Last year's even alone raise $1.1 million for the David and Shelley Hovind Heart and Vascular Center.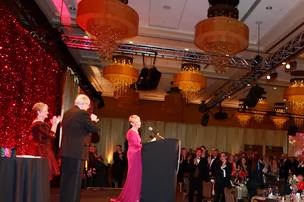 Patty Edwards (at podium) and David and Shelley Hovind at last year's Bandage Ball. Edwards announced she planned to donate an additional $250,000 to the David and Shelley Hovind Heart and Vascular Center.
This year's event will feature auctioneer Mark Schenfeld from Stokes Auction Group, and be emceed by local media personality and Puget Sound Business Journal columnist Patti Payne. The event includes dinner, dancing and an auction featuring items such as trips to Tuscany, Maui, and a private chef's dinner at the Columbia Tower Club. Tickets are $300 per person, $3,000 for a table of 10.
Interested in attending or volunteering for the event? Contact Jennifer Fischer at 425.688.5526 or [email protected].