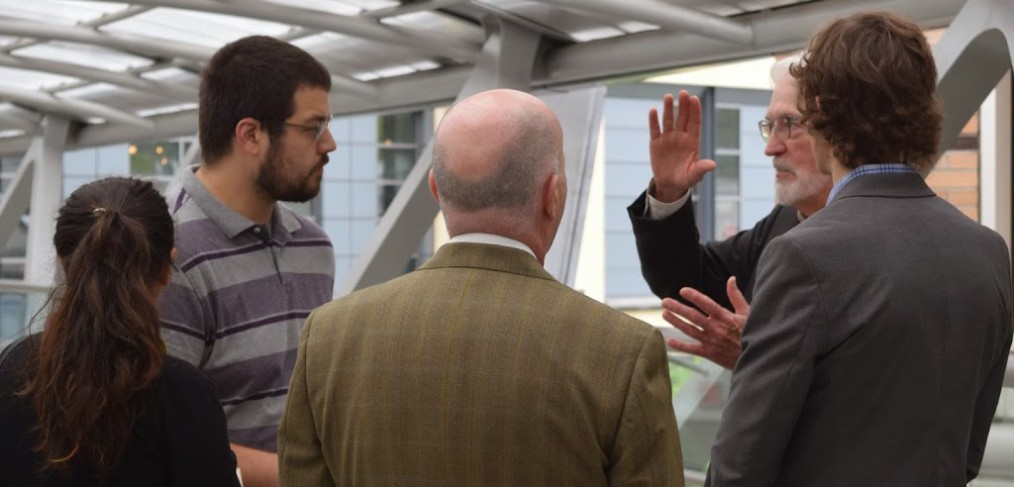 Sclater Architects share insights on Bellevue Collection Expansion
On Thursday, June 26, Alan Sclater and Craig Kasman of Sclater Architects gave a tour of the entire Bellevue Collection. Downtown Bellevue currently has eight major projects under construction, including the Lincoln Square expansion that broke ground on June 11. Many cannot imagine Bellevue being anything but the urban hub that it is today. However, in the 1940s, what is now the city's downtown core was used as farmland. Sclater Architects work on the Bellevue Collection has been a major catalyst in the areas transformation from rural land to metropolitan hub.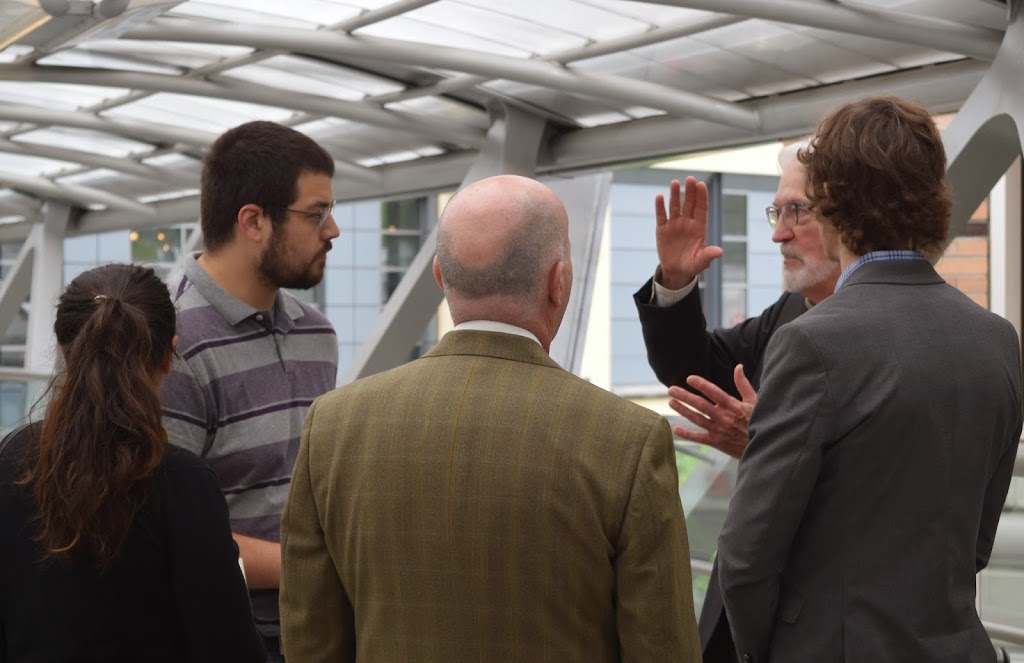 During the walk, Sclater said that he never anticipated how big the Bellevue Collection would become. The Lincoln Square expansion is an exciting project for Sclater. One of the towers will include a 244-room hotel and 250 high-end apartments, while the second tower will house 700,000 square feet of office space and 177,000 square feet of retail. The expansion will encompass a total of 1.5 million square feet. 
Citing the fact Kemper Development Company (which oversees much of the development in downtown Bellevue) likes tenants who are unique and special, Sclater said the new retail tower will host more luxury stores.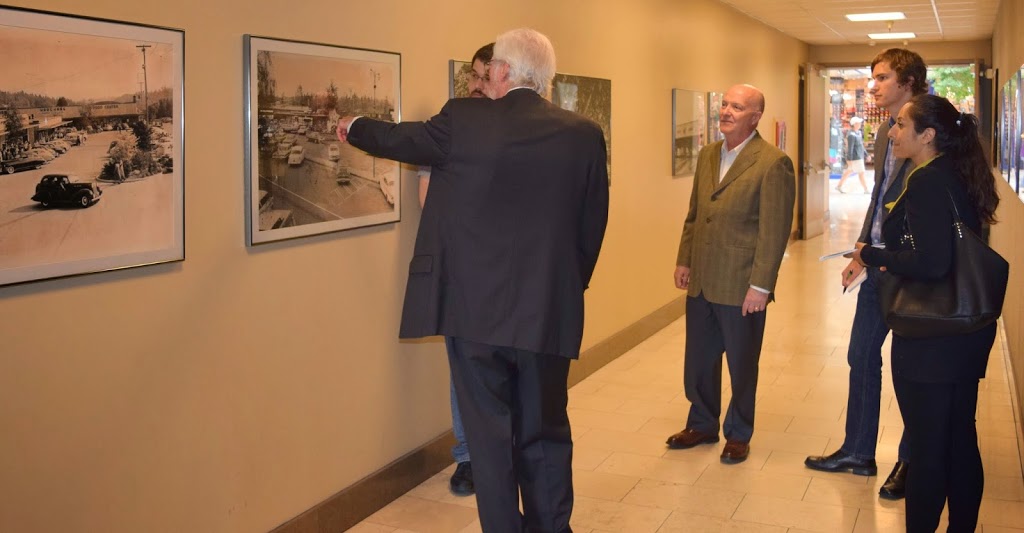 According to an article in 425 magazine, those who are curious to see what the expansion will look like upon its completion can visit The Studio, a high-tech sales office where state-of-the-art monitors and precise 3-D models illustrate what the Collection and downtown Bellevue will look like when it is finished. 
"We never thought it would get this big," Sclater said during the tour. "When we first started, we just wanted to build out to the street, just wanted to build an urban environment."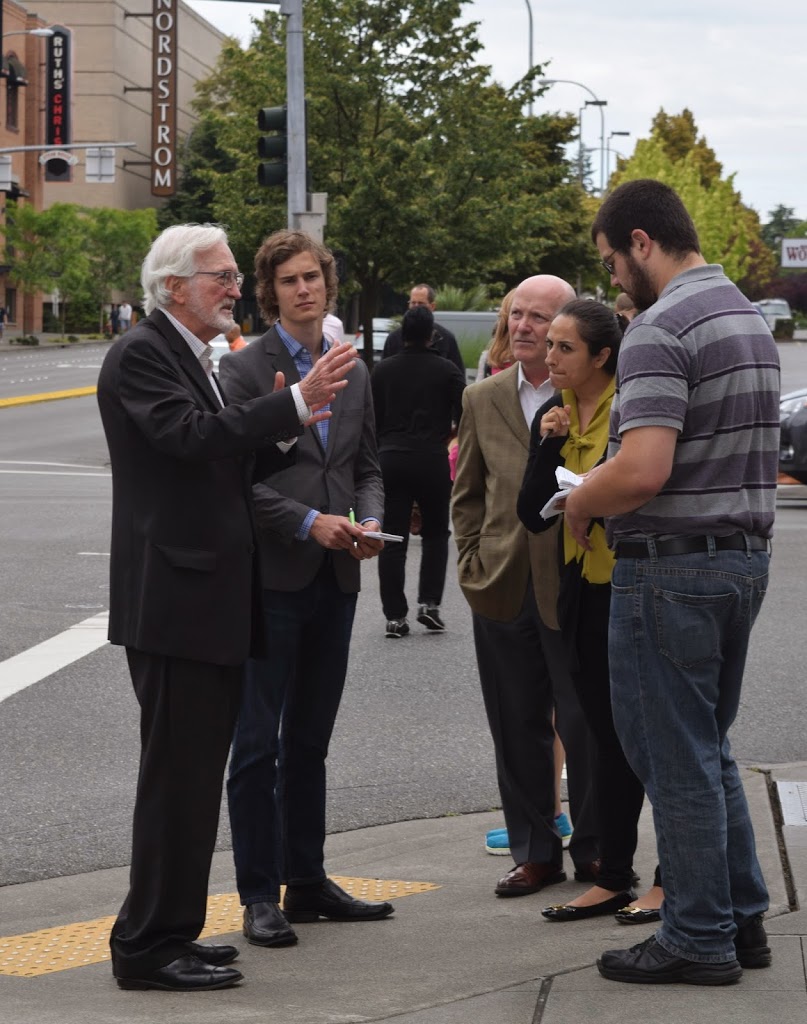 For more in depth looks at Sclater Architects' expansion of Bellevue, check out these articles: