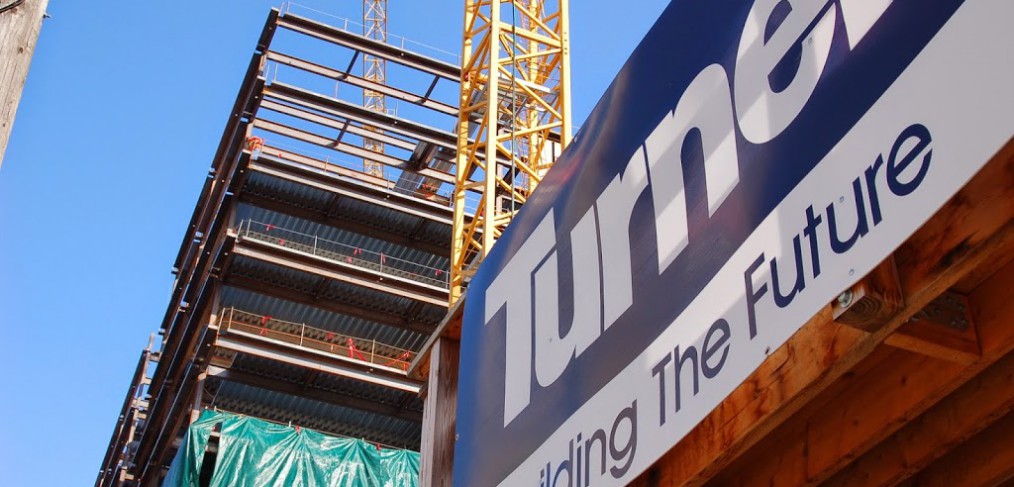 Turner Uses Innovative Engineering to Cut Construction Time
Seattle-based Turner Construction is erecting its latest building in South Lake Union at a rate that is 50 percent faster than a typical project.
What's responsible for the major increase in productivity?  Turner is using two cranes instead of one to assemble the building's steel frame.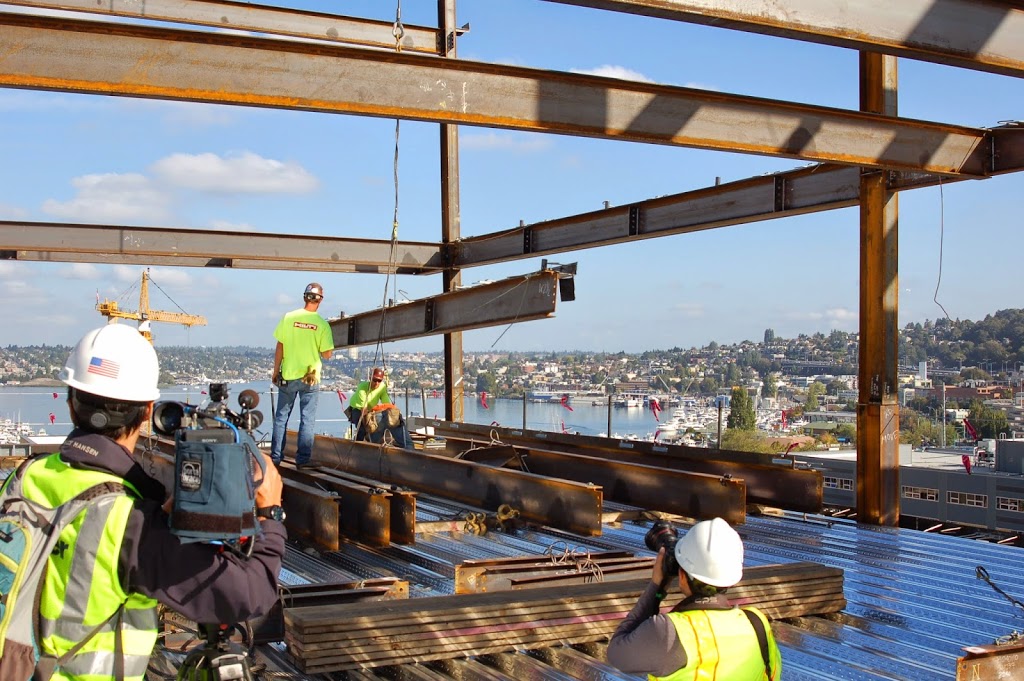 Chris Heger, site manager at the Block 45 project on the northeast corner of 9th Avenue N. and Harrison Street, met with members of the Seattle media this morning to explain the innovative two crane approach.
According to Heger, the project site is broken out into two zones defined by the radius of each crane; each crane's zone is further divided into subzones.  Daily work plans are designed for each crane, ensuring the two cranes do not interfere with one another's work.  Additional considerations are taken to ensure neither crane ever has to go "around the world" (the long way around its center point), further increasing efficiency.
The utilization of two cranes in conjunction with Lean Engineering principles has Block 45 going up at a rate of 1 floor every two days.  After beginning construction in January, the project is on schedule to be completed in August 2015.
We were able to join Heger and members of the Seattle media on site this morning for a tour to see the two cranes in action – check out some of the coverage from this morning's event below!