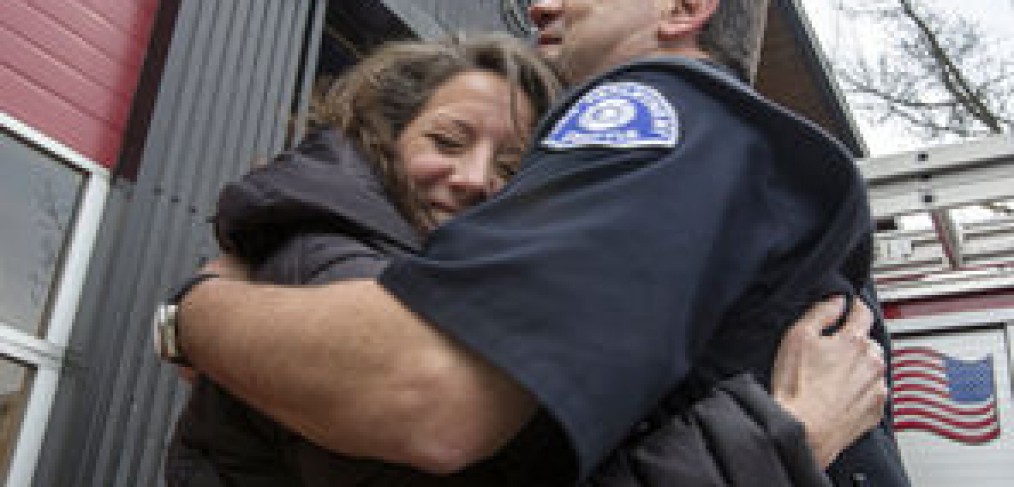 Heart-Attack Survivor marks special Valentine's Day
My dear friend, Sue Nixon and our wonderful Keller Group client, Medic One Foundation, combined today to make a heart-warming Valentine's Day story in the Seattle Times. It is a stark reminder that everyday is precious! Happy Valentine's Day and Sue, we're very grateful you are here to celebrate with us!
Heart-attack survivor marks special Valentine's Day in 2007
Six years ago today, Sue Nixon was brought back to life after going into cardiac arrest.
Seattle Times staff reporter
Sue Nixon left her Lake Union home on Valentine's Day six years ago feeling good about her new job and confident in her Dolce & Gabbana overcoat.
Three minutes later, she was unconscious, her coat torn off as two passers-by performed CPR to keep her heart beating.
Nixon had suffered a cardiac arrest, and for almost 10 minutes her heart fluttered, unable to pump blood on its own. An off-duty nurse, a letter carrier and some luck kept her alive until paramedics arrived.
"I didn't used to care about Valentine's Day," Nixon said."But I've reclaimed it back."
Nixon was driving down a residential street when she lost consciousness, causing a minor accident. The nurse, who had unexpectedly gotten the day off, and the postal worker, who was on his route through the neighborhood, rushed to her aid.
Nixon, now 47, says she owes it to others to share her story. On Tuesday she spoke at a welcome lunch for the 39th class of the UW Paramedic Training Program.
The program, funded by the Medic One Foundation, is one of the most rigorous in the country, and is one reason Seattle has among the highest survival rates in the world of people who suffer cardiac arrest, said Jan Sprake, the foundation's executive director.
"It also may be one reason paramedics were able to keep Nixon alive for so long. Medical rule of thumb says that Nixon's chances of survival dropped 5 percent for every
minute her heart continued to tremor," Sprake said.
Instead, she made a full recovery.
"It was not my day to die," Nixon said. "So all these things came together."
On Feb. 14, 2007, Nixon was walking out the door to a Rotary Club meeting when the phone rang. Although answering the call would make her late, she decided she could spare five minutes.
That short delay led her to be on a quiet residential street, rather than home alone or on the highway, when she lost consciousness.
Cathy Butler, the nurse, was on her way to get a cup of coffee when she saw Nixon's car unexpectedly swerve, and Michael Sabye, the letter carrier, was on his route nearby.
At the time of her cardiac arrest, Nixon had been running her own branding and marketing firm out of her floating home. She started the firm three months earlier, trading in a high-stress CEO post at a large creative company called Fitch in favor of wood rafters, the water and her music.
She sings in a Steely Dan cover band and her bandmates learned of her medical emergency after she failed to show up at a performance that Valentine's Day evening.
When she awoke 36 hours after the incident, doctors told her that her more relaxed lifestyle would allow her to make a full recovery.
Nixon now has a defibrillator that shocks the muscle into behaving when it starts to flutter again.
She celebrates Valentine's Day each year by performing at Serafina with her band, marking the performance she missed that day six years ago.
She also hosts an annual dinner for her friends, family, Sabye and Butler, hoping to keep their lives connected.
And she hangs her tattered Dolce & Gabbana coat on her closet door for the week. "It just reminds me of how quickly things in this world just, in a blink, are gone," she said. "And how that afforded me to be here."