Aspira Apartments in Seattle open under budget and ahead of schedule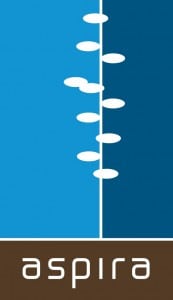 The brand-new Aspira Apartment Tower located on the corner of Terry Avenue and Stewart Street in downtown Seattle has begun leasing and the official grand opening celebration was held on Saturday, March 20.
"Our local project development team, Urban Partners LLC, Keller CMS, Inc., LMN Architects and Turner Construction, was able to design and build Aspira, the most state-of-the-art and environmentally friendly high-rise apartment building in Seattle, significantly under budget and more than two months ahead of schedule, even in this tough economy," said John Schwartz, Northwest regional director of Keller CMS, Inc. Other project partners include: Connor Capital Partners and Real Estate Capital Partners.
Aspira is also on track to be the first and only Four-Star Certified Built Green high-rise residential building in Seattle. The tower has an array of sustainable features and is the first building of its kind in Seattle to provide electric car recharging stations in its resident-only parking lot.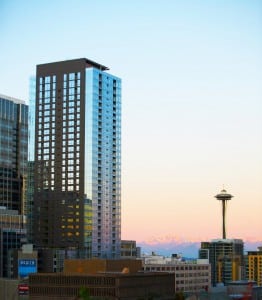 The 37-story apartment building features 325 homes with 22 unique floor plans. Every home has clean lines, high ceilings and wall-to-wall windows to take in the spectacular views with operable windows throughout. Over 40 percent of the residences are corner units and have decks or outdoor terraces.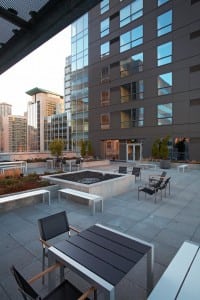 The public spaces throughout the building are decorated with an extensive collection of artwork, many of the pieces done by locally renowned artists. On the 11th floor, the tower features a fully-equipped fitness area and adjoining yoga studio, a state-of-the-art media room and a large, furnished community room, connected to an outdoor terrace with stunning views.
Here's coverage of the grand opening on Q13 FOX and KOMO 4: