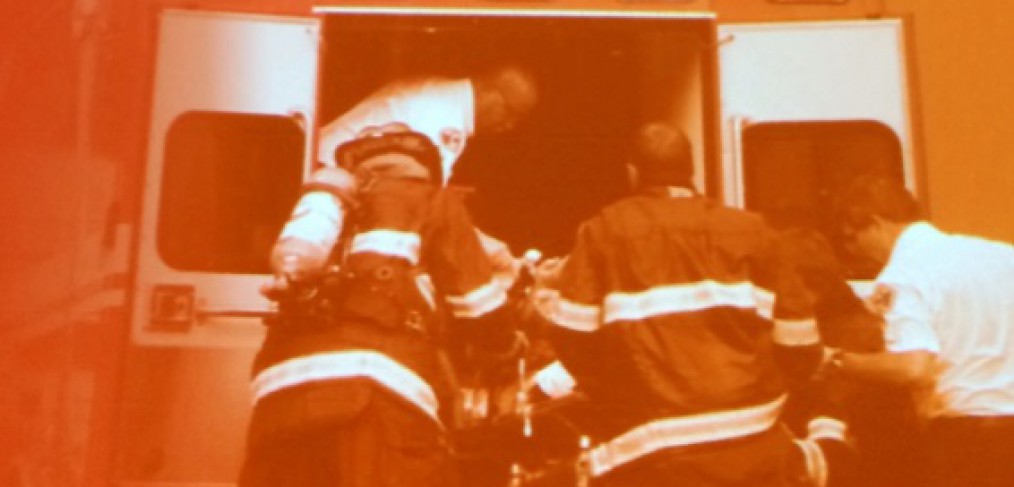 Aurora Bridge crash Paramedics and Volunteer Firefighters are honored at Medic One Foundation Fundraising Luncheon
The Medic One Foundation is one step closer to fully funding the 2015 class of 24 paramedics who are currently undergoing their intensive 10-month training course, making them the highest-trained paramedics in the world by more than double the number of hours other paramedics receive nationwide. The Foundation hosted its annual Lifesavers and Legends Luncheon at the Sheraton Seattle hotel last Thursday, where they raised approximately $150,000, to put them one step closer to their goal of $640,000. Fundraising events, such as this luncheon, play a critical role in ensuring that this region
maintains the highest survival rates for sudden cardiac arrest in the country, 62% survival rate in King County alone, compared to rates of less than 10% in major cities such as New York, Chicago, Detroit, and Los Angeles. The money raised from this event will specifically fund the training of 24 new Medic One paramedics, each of whom cost $25,000 to train.
While the Medic One system region-wide is supported by local tax levies, that money only covers capital and personnel costs, said Jan Sprake, Medic One Foundation Executive Director. The world-renowned Michael K. Copass Paramedic Training Program is funded solely by donations from our community that come in through the Medic One Foundation.
The Keller Group worked with the Medic One Foundation to help increase awareness surrounding their need for community support. Camera crews from KING 5, KOMO 4, and Q13 Fox covered the event. Ultimately, the luncheon gained media coverage with multiple TV broadcasts, two radio broadcasts from KOMO-AM and KIRO-AM as well as three features one from the Puget Sound Business Journal, one from the Auburn Reporter, and the other from the Redmond Reporter.
The training each medic receives consistently produces the most successful results in the nation. Medic One paramedics achieve a survival rate for sudden cardiac arrest that is three times the national average. The proceeds of the luncheon will also support important research and provide critical equipment first responders need to save lives statewide.
From left to right: President and CEO of The Keller Group (TKG), Lee Keller, event emcee and Columnist at the Puget Sound Business Journal, Patti Payne, and Account Manager at TKG, Sarah Nolan
Courtesy of Sarah Nolan
Medic One Foundation funding ensures that paramedic students receive 2,500 hours of instruction, an amount nearly twice the national standard, continued Sprake. Our students also experience more than three times the national average amount of patient contact during training while working alongside many of the same medical professionals who serve as their instructors in the classroom. This hands-on training is unparalleled anywhere in the country.
The luncheon began at 12 p.m. with event emcee, Patti Payne welcoming the attendees.
Attending the event were a variety of passionate Medic One Foundation supporters, Medic One paramedics that responded to the Aurora Bridge duck boat incident and Washington state firefighters. The Keller Group's President and CEO, Lee Keller and Account Manager, Sarah Nolan had the pleasure of attending the luncheon as well.
According to the event emcee, Patti Payne, who also wrote about this in the Puget Sound Business Journal, Tragic events like the Aurora Duck collision make it very real for us and teach us how critical our emergency response system is in saving lives. There were 87 victims that day on Aurora. First responders arrived on the scene in four minutes. Within just 14 minutes, the most severely injured were triaged and already en route to hospitals. In just over an hour, all the victims were en route to hospitals, said community leader and Medic One Foundation supporter, Janet True.
The Medic One Foundation's paramedic training makes it possible for average citizens to become heroes.
During the program, Medic One honored both Ken and SaSa Kirkpatrick, pictured here, and the Washington State Firefighters Association as the Lifesavers and Legends Award Honorees.
"This is such a great client because we see results from our work so quickly," said Keller Group founder and CEO Lee Keller. Every time a news station publicizes this little-known fact that paramedic training is privately funded by the community, the Foundations phones ring and donations start coming in. We all want to see these highly-trained paramedics at our door when we call 9-1-1- and it's gratifying to be able to help ensure they receive the training they need."
Take a look at all the coverage below that led to increased awareness for the Medic One Foundation and their need of community support!
To donate, or for more information about the Medic One Foundation, please visit www.mediconefoundation.org.