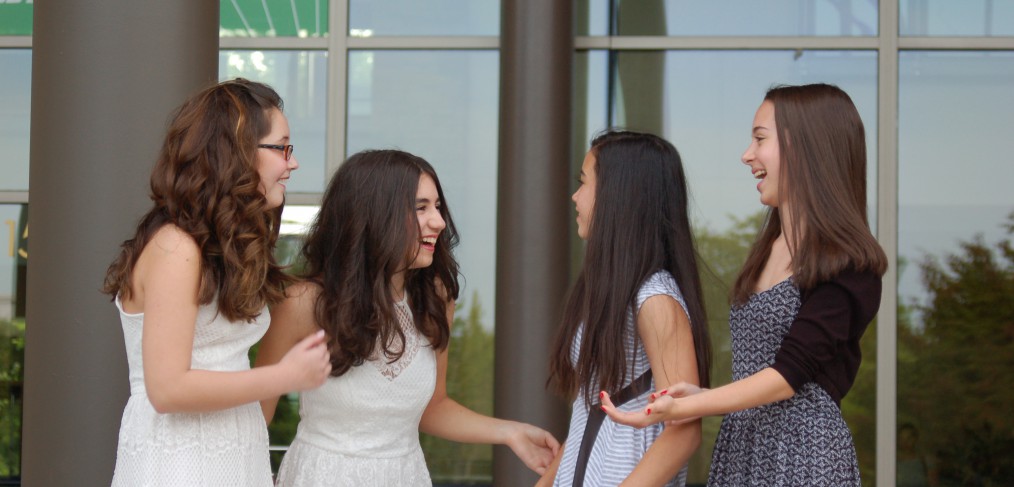 Children Perform CPR and Save their Friend's Life
For twelve-year-old Isabella, when CPR was a matter of life or death, the courageous acts of her three friends are the reason she is alive today.
It all started on Sunday, April 19, in Redmond, Wash.  It was a beautiful day, perfect for a picnic. A small group of neighbors gathered for a belated Easter celebration.
Three girls were tasked with hiding Easter eggs around the small lake near the home where they'd gathered. Prior to heading out, the girls' parents told them to leave their cell phones at home. Twelve-year-old Isabella and her two friends, Hana and Bella, were just about to leave the house when their friend Jessie showed up.
While Jessie had initially said she would not be able to join them, she did end up showing up. Luckily, Jessie hadn't heard the no cell phone rule; her phone would soon play a crucial role in Isabella's survival.
The four girls headed out together on the trail.
As young as the girls were, all four friends were close. Bella, Hana and Jessie all knew about Isabella's pre-existing heart condition. They even knew that she was scheduled for a replacement heart valve surgery in less than a week. Most importantly, the three friends knew what to look out for, knowledge that played a key role in the events that were about to unfold.
The four friends continued their journey deeper and deeper into the trail, as they looked for the best hiding spots for their Easter eggs. All of them were playing around, talking and occasionally running together. The girls kept an eye on Isabella, noticing she had been unusually tired, short of breath and couldn't manage to keep up with them as they made their way through the trail.
The friends slowed down to make it easier for her to keep up. Little did they realize that Isabella's shortness of breath was likely due to a very dangerous heart arrhythmia. The farther the friends went into the trail, the farther they were from help.
The girls were a little more than a quarter mile along the trail when Isabella's condition took a turn for the worse. She could not keep up and had to rest against a tree to attempt to catch her breath. Her friends continued running ahead to hide a few more Easter eggs.
As the three friends kept moving along, Bella was the first to notice Isabella's absence. No one knew where she was. It was in that moment Bella knew something was wrong. She began to run back down the trail, toward where she had last seen Isabella. She called over her shoulder: "Call 911!" Jessie and Hana quickly ran to catch up with Bella.
It was then that three friends found Bella lying on the ground, face down and unresponsive. Jessie pulled out her phone, as Hana ran back toward the house to inform Isabella's parents and get help.
Jessie was in a state of shock, too nervous to dial 911, so Bella took control of the phone and explained the situation to the dispatcher, including their location and Isabella's condition.
Bella told the dispatcher Isabella's chest was not rising and falling. It was then the dispatcher recognized Isabella's situation was critical and began talking the girls through proper CPR procedure.
As Bella performed CPR on Isabella, she grew tired. This is when Jessie, who had previously learned CPR in a middle school health class, took over.
With every compression, Jessie was buying Isabella's oxygen-starved heart additional, precious minutes, creating the time necessary for Redmond Fire EMTs and Paramedics to arrive.
Soon, Hana returned with Isabella's parents and other adults, to find Jessie performing CPR on Isabella. Isabella's father quickly took over for Jessie and continued CPR until his friends Stevie and Von arrived and relieved him. Less than a minute later, responders from Station 18 and Station 14 arrived on the scene.
The crews quickly set up the defibrillator and attempted to resuscitate Isabella.
Finally two Paramedics arrived and immediately implemented their CPR protocol. The shock delivered by the EMT's converted Isabella's ventricular fibrillation into an organized electrical rhythm, but she still lacked a pulse.
For responders, pulseless electrical activity (PEA) is a frightening puzzle with deadly consequences for failure. Paramedics have only a brief window of opportunity to determine PEA's etiology and initiate the appropriate intervention. If that intervention fails, all responders can do is continue CPR while they watch the spikes on the monitor slowly stretch out and eventually become a flat line. High CPR survival rates aside, responders everywhere see this scenario play out all too often.
Paramedics continued performing CPR and were unsuccessful. But they did not give up.
Each minute that passed was more excruciating than the last for Isabella's parents, who stood only a few feet away, watching helplessly as the Paramedics fought to save their daughter's life.
But then it happened! Paramedics felt a pulse.
After a quick check of Isabella's blood pressure, the team took her into the Medic Unit waiting nearby.
Medic 19 was able to resuscitate Isabella only 18 minutes after arriving on the scene; in her critical condition, every minute counts.
When the Medic Unit arrived at Children's Hospital, 15 doctors and nurses were waiting at the doors of the emergency room.
Once Isabella was in the hospital, she was stabilized and, nine days later, had open-heart surgery to replace the faulty heart valve. Later that week, she was able to return to her home.
Watching someone go through cardiac arrest, whether you're an adult or child can be a terrifying experience. Knowing what to do in this situation is one thing, but taking action in a time of stress and uncertainty takes bravery.
Bella, Jessie and Hana reacted with composure beyond their years and didn't shy away from what needed to be done. Without these three girls and the help of the Paramedics, Isabella would not be alive today.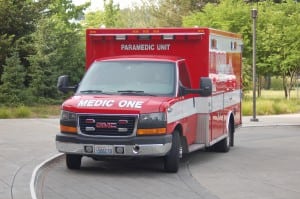 The survival rate for cardiac arrest in King County is more than twice the national average.
This impressive statistic is due in large part to the work of The Medic One Foundation. Â Incorporated in 1974, The Medic One Foundation funds paramedic training for all Medic One providers in King County. Help fund the training of teams like Medic 19, who save the lives of people like Isabella, everyday: Donate today!