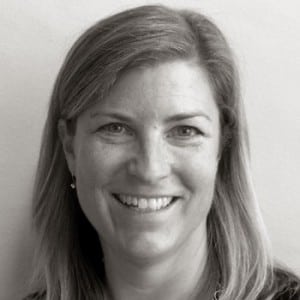 Deborah has worked in public affairs for more than 20 years in Washington, DC and the Pacific Northwest. She is currently volunteering her expertise to local businesses and non-profits in her West Seattle community. Deborah excels in long-term strategic thinking and creating metric-based plans that support sustained progress for organizations.
Most recently, Deborah raised more than $250,000 through private contributions and a matching City of Seattle Neighborhood Grant to develop a safer playground for her sons' public school. She has also served as an advisor to the Washington Secretary of State and worked to energize the online election industry.
Deborah spent almost a decade in Washington, DC working for U.S. Senator Dan Evans and serving as U.S. Senator Slade Gorton's Press Secretary. She returned to the Seattle area to build the state and local government affairs practice at Microsoft, serving as the Company's Director of State and Local Government Affairs. She then went on to become Vice President of Public Affairs for VoteHere.net, an online elections company.
She now spends her time volunteering for the West Seattle Little League, Lafayette Elementary School and helping other non-profits raise their profiles in the media and among the community.
When not driving carpool, you can find Deborah enjoying skiing in the mountains or paddle boarding on the Puget Sound. She can also be found in the bleachers at her sons' many sporting events. She is excited to collaborate with the Keller Group.