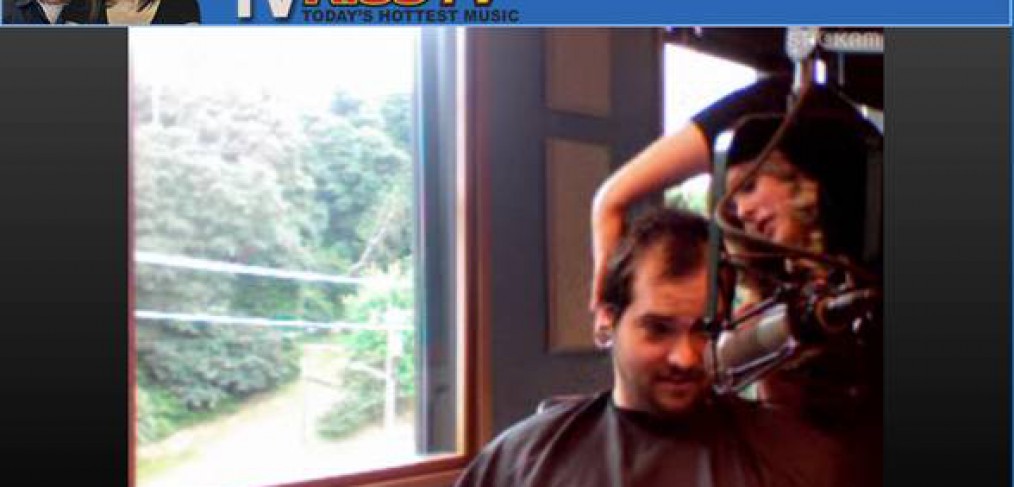 Gene Juarez gives makeover live on KISS 106.1's Jackie and Bender show
The Gene Juarez team is on KISS 106.1 with Jackie and Bender this morning giving a makeover to on-air personality Benjamin Schubert. Ben is receiving a haircut and beard trim from Amanda Forquer of the Bellevue Salon and Spa, a manicure from Cassandra Rice of the Redmond Salon and Spa, and a petite facial/wax from Skincare Educator Roberta 'Bobbie' Nolin.
Gene Juarez gave away an identity1 starter kit and a 5 hour 'Be Beautiful Package' that can be redeemed at any of the 10 Puget Sound locations to one lucky caller.
The before and after pictures of Ben can be found at KISS 106.1's site: http://www.kissfmseattle.com/pages/jackie_and_bender/jackie_and_bender.html
The makeover was broadcast live on KISS TV as well, and a screen shot can be seen below.