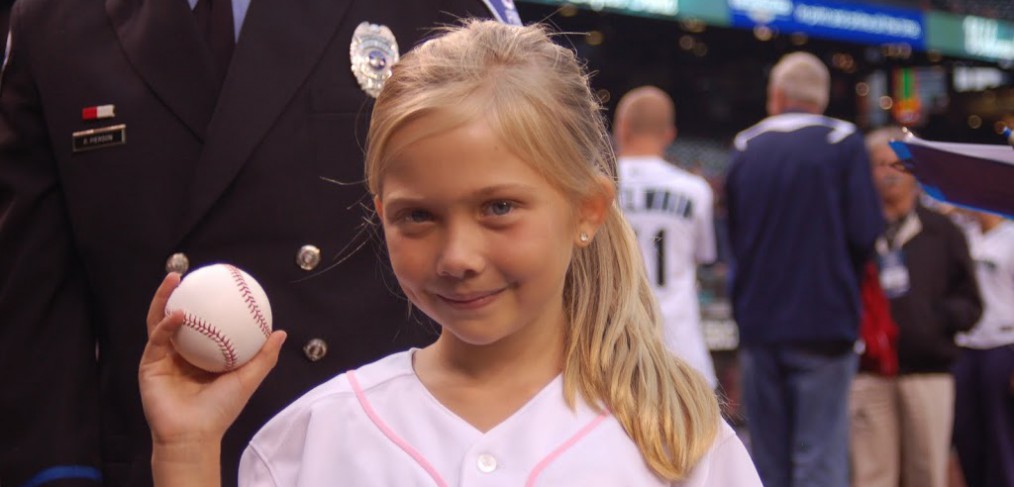 Lily throws a strike!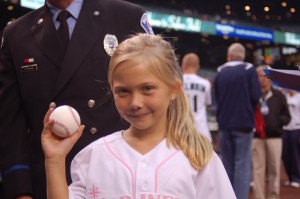 Last night, 9-year-old Lily James threw out the first pitch at the Mariners game alongside Phil Pierson, the Medic One paramedic who saved her life three years ago.
In July 2009, Lily nearly drowned and her feet were almost severed when an inflatable on her family's boat flew off and she was caught in the tow rope. For Lily's complete story, please see the previous blog post.
Before the pitch, Paramedic Phil Pierson was presented with the Medic One Foundation's "Spirit of Team Play Award," for exemplifying integrity, teamwork and compassion while on the job.
Check out these photos of Lily and Phil taken last night at Safeco Field: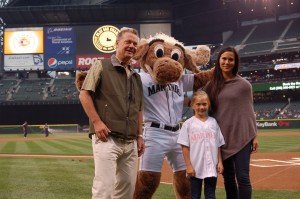 Mom, Dad and Lily meet the Mariner Moose!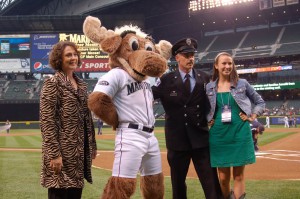 The Pierson Family meets the Mariner Moose!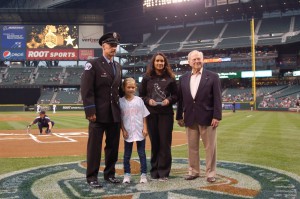 Phil receives the Medic One Foundation "Spirit of Team Play Award.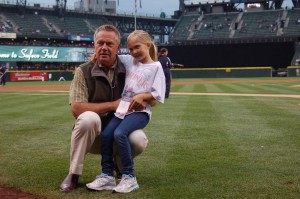 Lily waits to throw out the first pitch with her father, Greg James.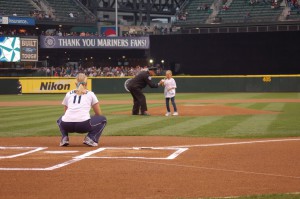 Phil hands Lily the baseball for the first pitch.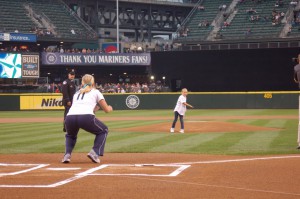 It's a strike!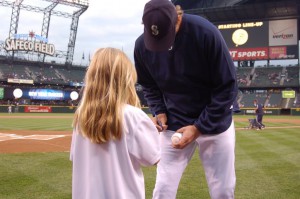 Lily gets an autograph from Mariners Outfielder Michael Saunders.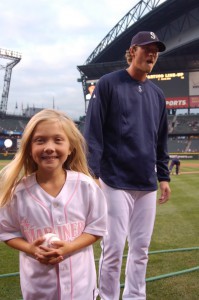 Got the autograph!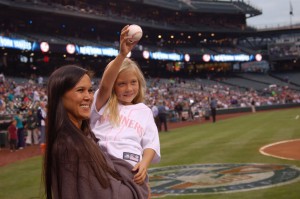 Lily, Mom and the signed baseball.