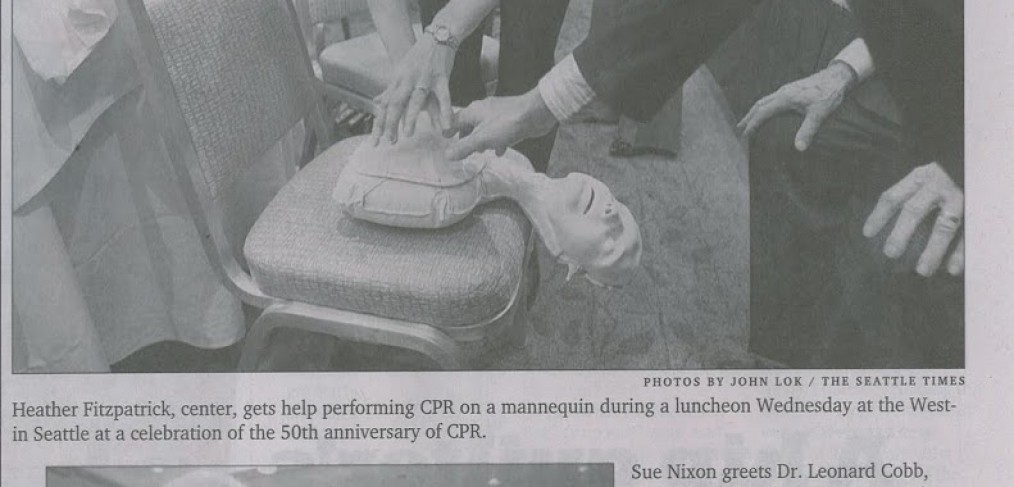 Medic One Celebrates 50 Years of CPR
The Medic One Foundation and Seattle Rotary Club celebrated the 50th Anniversary of CPR on Wednesday, Sept. 8 at Seattle's Westin Hotel. Dr. Leonard Cobb, the co-founder of Medic One spoke at the event, along with Sue Nixon, a Seattle resident who had a heart attack in Feb. 2007 and was administered life-saving CPR by a bystander.
Seattle's Medic One is known for its survival rates of victims of sudden cardiac arrest. Much of this success can be attributed to Dr. Cobb's innovative idea to teach all citizens how to administer CPR when a paramedic or doctor is not around. Today, more than 800,000 Seattle residents have been trained in CPR.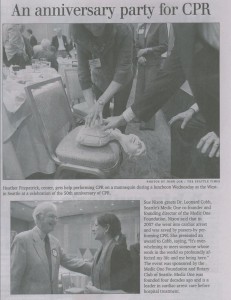 In the top photo, Heather Fitzpatrick gets help performing CPR on a mannequin during the celebratory luncheon.
In the bottom photo, Dr. Cobb greets Sue Nixon.