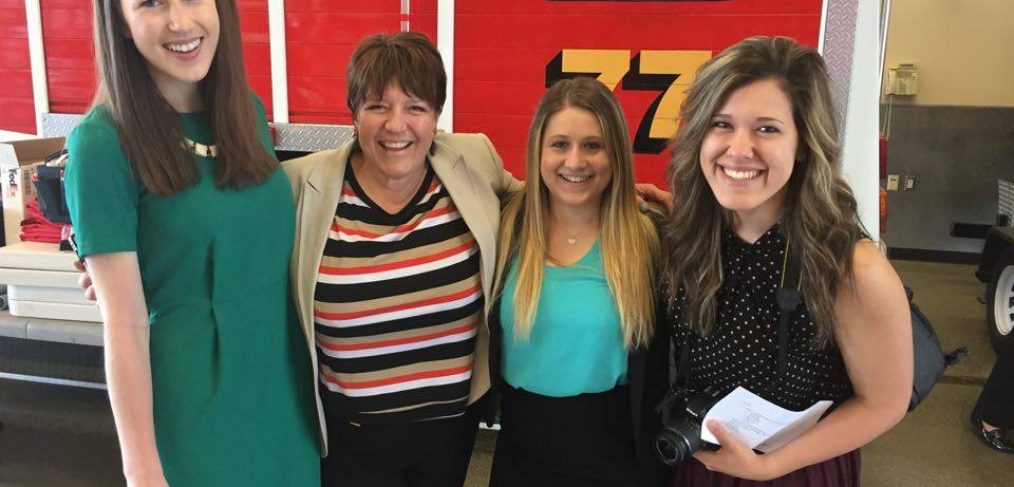 Medic One Foundation and Seattle Fire Urge Citizens to Download New Life-Saving Mobile App
Goal is to recruit 15,000 PulsePoint Citizen Responders
Today, The Keller Group joined our client, Medic One Foundation and the Seattle Fire Department (SFD) as they announced the launch of PulsePoint, a free life-saving mobile app. The Seattle Fire Department is the first agency to launch PulsePoint in King County and hopes to recruit 15,000 PulsePoint citizen responders.
If you aren't familiar with PulsePoint, PulsePoint is like an AMBER alert for sudden cardiac arrest victims. It uses location-based technology to alert citizens to a sudden cardiac arrest in their immediate vicinity so that they can start CPR in the critical life-saving minutes before first responders arrive.
With funding from the Employees Community Fund of Boeing, the Medic One Foundation is working with local fire departments in King and Snohomish counties to bring PulsePoint to additional communities throughout the region.
Everyone gathered around Seattle's historic Fire Station #10, where PulsePoint's launch was officially announced by Seattle Fire Chief Harold Scoggins and Mayor Ed Murray. Jan Sprake, Medic One Foundation Executive
Director, Dr. Michael Sayre, SFD Medical Director, Heather Kelley, sudden cardiac arrest survivor, and Kelsey Camp, 2016 President of the Employees Community Fund of Boeing also shared SFD's rollout plan for the app and highlighted the impact it will have on saving lives.
"People living and working in Seattle have access to emergency life-saving care that is second to none in the
world, thanks to our Medic One system," said Mayor Ed Murray.  "With PulsePoint, we can boost our sudden cardiac arrest survival rate even higher."
"When sudden cardiac arrest strikes, each minute without CPR reduces the chance of survival by 7-10 percent, so early bystander CPR and rapid defibrillation from an AED are crucial," said Seattle Fire Chief Harold Scoggins. "I am proud to join with the Medic One Foundation, the Employees Community Fund of Boeing, and first responders everywhere to urge all citizens to learn CPR, download PulsePoint, and help us save lives. You are a critical link in the chain of survival for sudden cardiac arrest victims."
The free PulsePoint app is available for iPhone and Android and can be downloaded from the iTunes Store and Google Play. For more information about PulsePoint and CPR training, visit www.mediconefoundation.org.