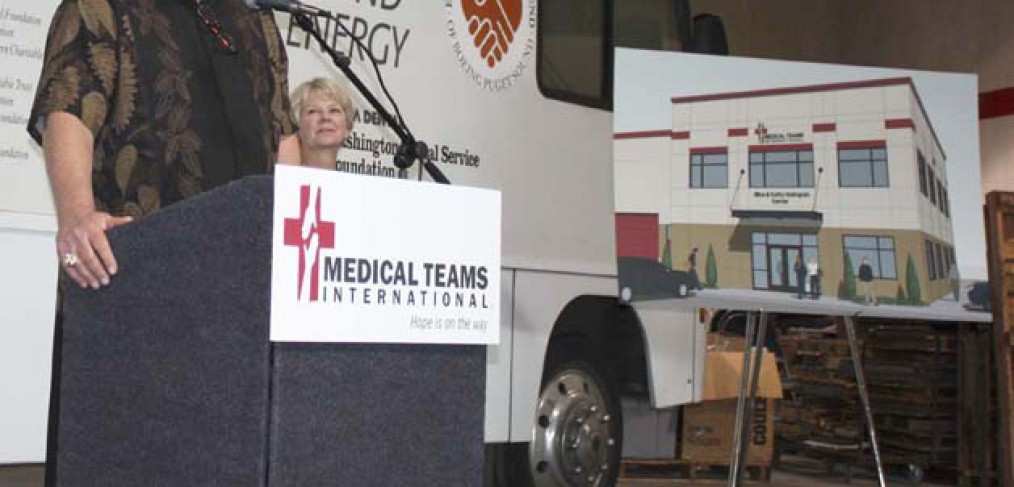 Medical Teams International honors Mike and Kathy Holmgren
Medical Teams International today announced its new Washington state regional headquarters, currently in the design and construction phase, will be called the
Medical Teams International Mike and Kathy Holmgren Center
in honor of longtime volunteers Mike and Kathy Holmgren.
The new 21,346-square-foot building will serve as the regional headquarters, giving Medical Teams International a far greater physical presence in Washington state.
Check out some video footage of the event from Q13 FOX and KOMO 4 down below.
Kathy Holmgren has travelled extensively on several disaster relief teams for Medical Teams throughout Mexico, Romania, Congo, Rwanda and Uganda. Her daughter, Dr. Calla Holmgren accompanied her on several of those trips. In 2009, Kathy returned to Mexico accompanied by her husband Mike for his first Medical Teams International relief mission.