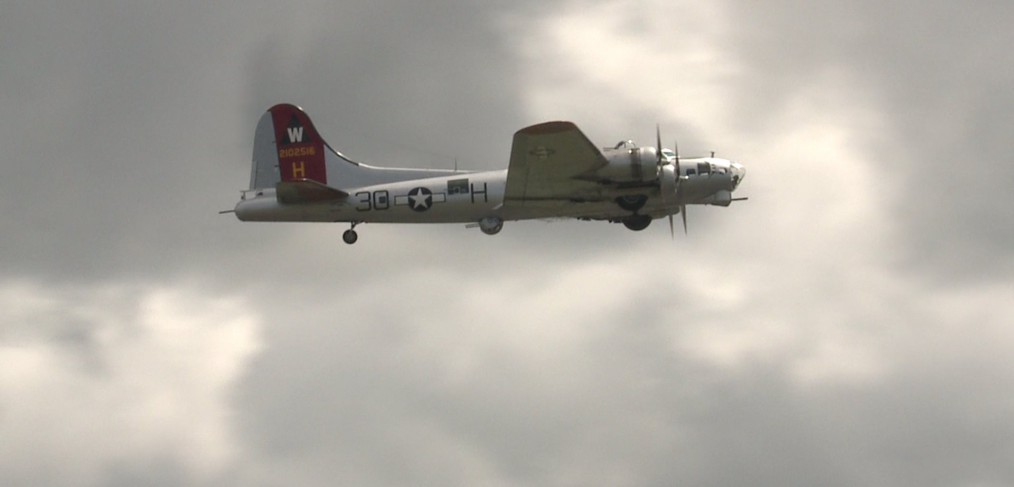 On Memorial Day: Museum of Flight's B-17 "Flying Fortress" flies skies over Seattle area
SEATTLE: The B-17 bomber, a plane that helped the United States win World War II, was in the Seattle area this weekend, and not just on display. For a price, people also get to soar on the vintage aircraft.
The B-17 was at the Museum of Flight at Boeing Field. If you missed it, it will be back on Memorial Day weekend next year.
"Good aircraft, it really was. It could take a lot of flak and stand up to a lot of gunfire," said veteran Jerry Robinson.
"The B-17 and the B-24 were the heavy bombers in Europe and they turned the tide of the war, the brutal business of war, of bombing and pushing the Germans back," said pilot Neal Morrison.
It came with a heavy toll. Of the 12,000 B-17 bombers built, 5,000 were lost and 50,000 airmen were killed. Their sacrifice is part of the reason people want to see the special plane up close.
"I knew about this plane for years as a kid so when I had a chance to come and fly, wow, I got to do that," said Brian McDermott.
There are only 12 B-17s left in the world that still fly, and it's a special trip for anyone who gets a chance to go on board. Not only do they fly on the bomber, but they get to move around the plan while it's in flight and experience what it was like during those 10-hour missions.
"Very exciting, very exciting," said June Mehrer, a former "Rosie the Riveter" during the war who helped build thousands of bombers in Renton.
"This is the top, this is the cream, this is the cream of the crop," Mehrer said.
She's always admired these planes from the ground, and now, 70 years later, she finally got to experience the famous "Flying Fortress" in the air.
Read more: http://q13fox.com/2013/05/27/on-memorial-day-a-ride-aboard-a-b-17-flying-fortress/#ixzz2Uhikeq4K