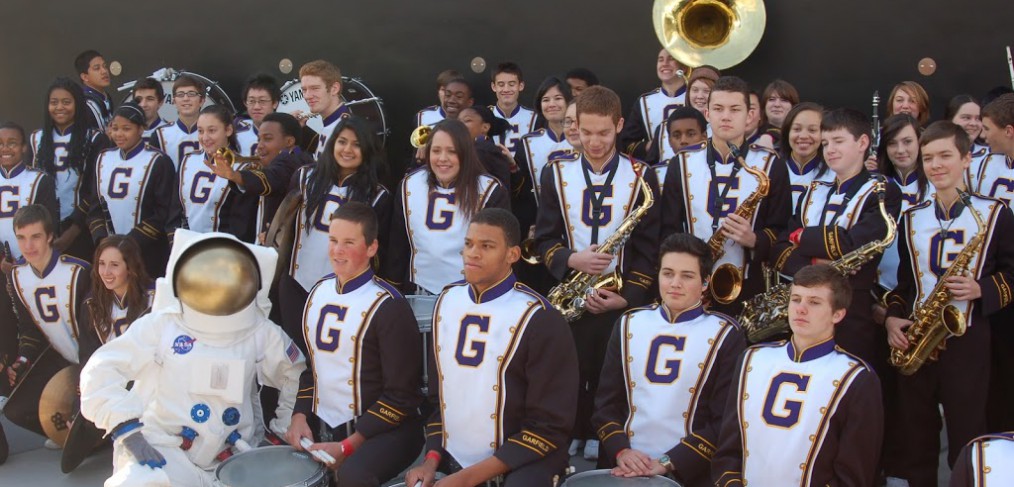 Space Shuttle Trainer Exhibit Grand Opening at The Museum of Flight
The Museum of Flight hosted crowds of people at its Charles Simonyi Space Gallery on Saturday, November 10 to celebrate the grand opening of the Space Shuttle Trainer exhibit. Dignitaries gathered for a ribbon-cutting ceremony to officially christen the long-awaited new exhibit and declare it open to the public. Those in attendance were treated to the first look inside NASA's Space Shuttle Trainer, the only one of its kind in the world and the trainer in which each of the 355 space shuttle astronauts trained.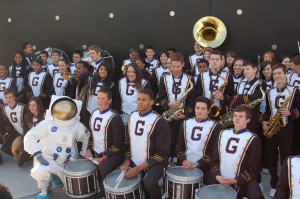 The astronaut with Garfield High School marching band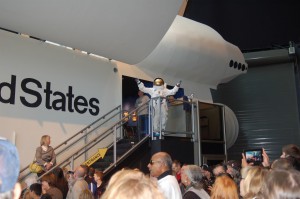 The astronaut enters during ceremony to assist in cutting the ribbon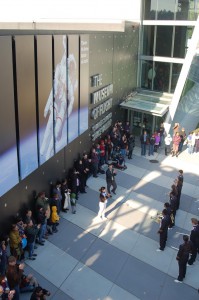 View from above during Garfield High School marching band's performance
in front of the Charles Simonyi Space Gallery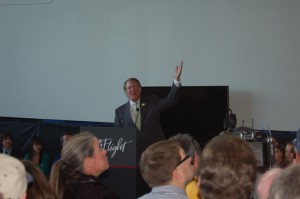 Museum of Flight President & CEO, Doug King, welcoming guests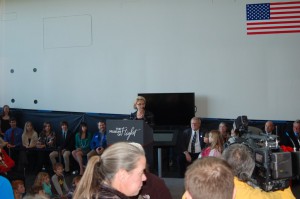 Gov. Christine Gregoire speaks during opening ceremony
For more information on the Space Shuttle Trainer exhibit, visit museumofflight.org.