The Keller Group Says Goodbye to Summer With WGU Washington
Back to school preparation is in full swing at WGU Washington (even though every month is back to school for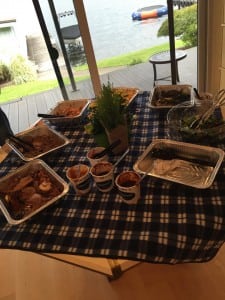 our online university client!) But that didn't stop The Keller Group and the WGU team from meeting up for an end of the summer BBQ at WGU Chancellor Jean Floten's house on the banks of Lake Washington yesterday afternoon.
Bitterroot BBQ catered the event, which made for some happy stomachs! Between the pulled pork, beef brisket, chicken and mac n cheese with bacon bits, almost everyone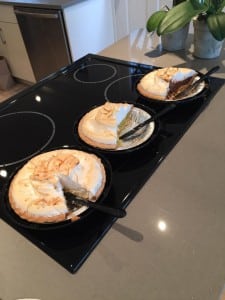 went back for seconds. Oh and the three kinds of pies were KILLER good (Lee's personal fav was the Key Lime) but they had coconut creme and chocolate creme. Whoa!
To keep the merriment going and "break the ice," Jean started up an entertaining game of two truths and a lie. Needless to say, everyone learned a lot about each other in a short period of time like who did log rolling (or not), who was in a blues band and who crashed their motorcycle.
"Everyone seemed reluctant to do ice breakers at first, but two truths and a lie ended up being hilarious! I learned a lot of great stories about everyone, even members on my own team that I did not know before," said Sarah Nolan, account manager for The Keller Group.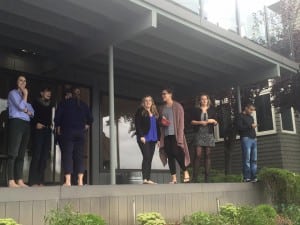 "It was so funny, especially when everyone was convinced that Deb, our office manager, won a log rolling contest!," said Kelsey Beer, summer intern for The Keller Group.
While everyone waited for their stomachs to settle, a group went outside to enjoy the break in rain, while others enjoyed Jean's back patio. Though the weather wasn't the sunniest, the view was as beautiful as ever.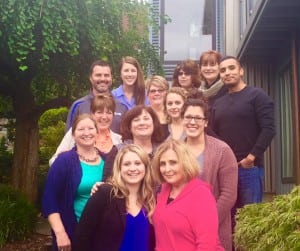 We had a great time with the WGU Washington team and can't wait to dive into our fourth year of work for them.
"I loved seeing our teams spend some much-needed time outside the office, getting to know each other and we even met additional members of the WGU Washington family that we didn't know," said Founder and CEO Lee Keller. "It was the perfect way to wrap up summer. I just can't believe it's already back to school time!"
You can learn more about The Keller Group and our staff, as well as our clients including WGU Washington, on our website or by visiting our Facebook page. For additional information, please call 425.898.2700 or email Lee directly at [email protected].