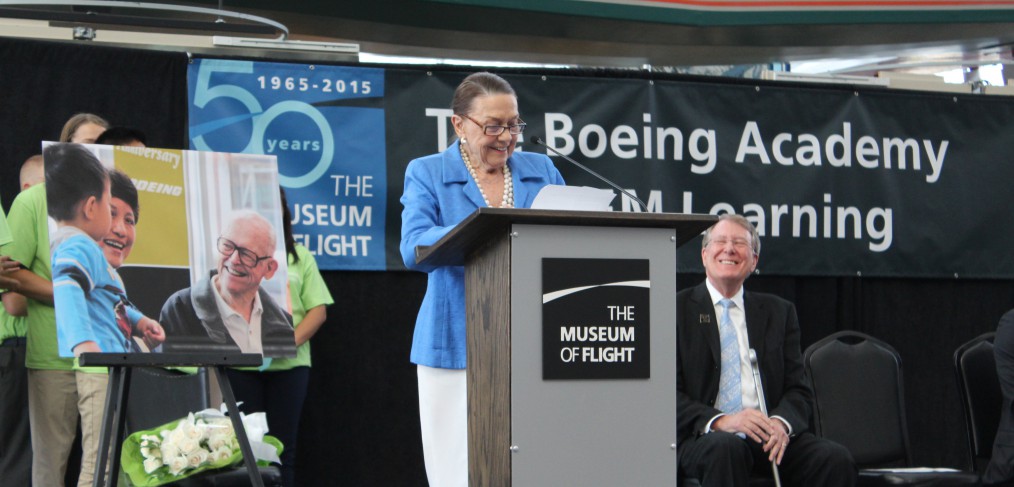 The Museum of Flight Receives $30M to Launch their NEW Boeing Academy for STEM Learning
This morning, The Boeing Company and Mr. & Mrs. William E. Boeing, announced a joint $30 million investment that will launch the new Boeing Academy for STEM Learning at The Museum of Flight. The Boeing Academy for STEM Learning is a STEM-focused education initiative that aims to double the number of students served by the Museum's immersive programs over the next two years. 50 percent of those students will be from communities underrepresented in STEM fields. The goal is to connect students, particularly women, people of color and students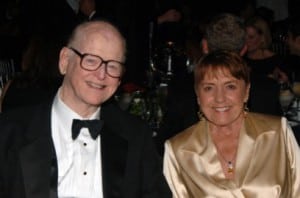 from under served communities to fulfilling, in-demand jobs.
Roughly 200 guests gathered in the Great Gallery at The Museum of Flight for the big announcement. The event began with an introduction from two Washington Aerospace Scholars, Rachel Crow and Joshua Limes. Following their introduction, President and CEO of Boeing Commercial Airplanes, Ray Conner addressed the audience.
"This is an opportunity to invest in our children and in our region's future economic health and growth," said Conner. "Boeing is committed to serving underrepresented areas of the community and we are proud to partner with The Museum of Flight to help inspire students to reach new heights."
With help from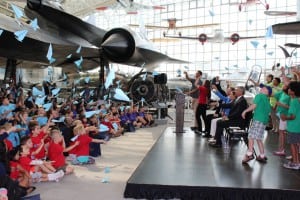 kids enrolled in The Museum of Flight's ACE Camps, Ray unveiled and formally launched the Boeing Academy for STEM Learning.
June Boeing then took to the podium to explain what this investment means to her and her late husband, Bill Boeing Jr.
"When it came to The Museum of Flight, Bill cared about everything, the collections, the visitors, the youth and the financial health of the institution, she said. "He was delighted that our support would honor the past, while today's Boeing would ensure a robust future for children, regardless of economic means."
"Explaining the impact this investment will have on the Museum," Museum of Flight President and CEO Doug King said,"This year marks our 50th year of preserving air and space history and providing educational programs to our community. Our museum has become a natural learning laboratory for children of all ages. The Museum has ambiti-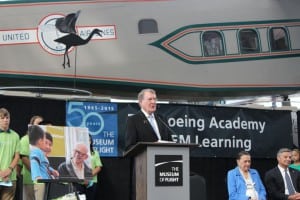 ous plans ahead to deliver a deeper educational and economic impact for our region. With this combined $30 million investment from The Boeing Company and June and Bill Boeing Jr., we've been launched on our way towards transforming our Museum, our educational mission and the community we serve.
"Inspiration begins here!" is a statement we like to use at the Museum. And over the past several years, we've been able to share our programs and inspiration with students throughout the state, across the country and around the world, said King. Just imagine what these incredibly generous gifts will help us do in the years to come.
Want to know more about The Museum of Flight's newest education programs? Visit their website here!