Three Exciting Staffing Changes for The Keller Group
As we greet the sun and summer months, The Keller Group is also welcoming changes and new additions to its team!
The Keller Group has added two NEW members to its team! We're pleased to welcome Sarah Nolan and Kelsey Beer to the family.
Sarah Nolan joins The Keller Group as an account manager. While new to this position, Sarah is not new to The Keller Group. She started as a public relations intern in summer 2014. Sarah is a recent graduate from Gonzaga University. There she earned her degree in public relations with a minor in both journalism and history.
Here is a 4 Question Interview we had with Sarah, one of the Keller Group's Newest Team Members:
Q: What made you choose to return to The Keller Group, as a full-time employee?
A: It sounds really simple but I came back because I loved working here as an intern! While I was studying PR at Gonzaga I was constantly debating which direction I wanted to go with my degree. That summer at The Keller Group I fell in love with agency work and I knew this was what I wanted to do after graduating. I love that there is a variety of clients with diverse niches and that every day is different from the last. The work is fast-paced and there are often a lot of tasks to juggle at once, but that keeps the work exciting!
Q: What's your favorite memory of working at The Keller Group?
A: My favorite project that I worked on as an intern was an event for the Medic One Foundation. I got the chance to go to the Seahawks training camp and help coordinate a reunion between a woman named Heather and the paramedics who saved her life during the parade celebrating the Hawks super bowl win. I loved that event because I got to take photos, run the social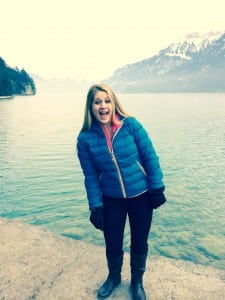 media accounts, and even meet Seahawks player, Greg Scruggs!
Q: What is your favorite thing to do in your spare time?
A: I am definitely a homebody, so in my spare time I love just sitting on my couch drinking tea and reading a book or watching movies. I also love to travel, I studied abroad in Italy my junior year in college and it was one of the best experiences I have ever had. I am always looking for the next opportunity to take a trip, somewhere in South America is next on my list!
Q: What is your favorite part about your new position?
A: My favorite part about being an account manager here is definitely working with the team! Lee, Margo and Daven are such great mentors, which is another big reason why I chose to come back.
Sarah brings a fun and innovative mind to The Keller Group and we're excited to have her!
Public Relations intern Kelsey Beer is a completely new face to The Keller Group.
A recent graduate from the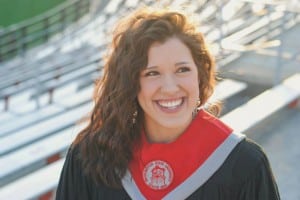 Edward R. Murrow College of Communication at Washington State University, Kelsey graduated with a degree in public relations and minor in Spanish.
Here are a few questions we asked Kelsey to get to know her better:
Q: What interests you most about starting a career in public relations?
A: I have always enjoyed working with people. With PR I will get the chance to work with a variety of clients; and each client is looking for something different than the next. I think that this makes PR work interesting and fun because you will never be doing the same thing.
Q: What is your favorite quote to live by?
A: My favorite quote to live by is, "Being happy doesn't mean that everything is perfect. It means you've decided to look beyond the imperfections." I like this quote because I think it defines my outlook in everything I do. The bad always comes with the good and, to me, it's important to remain optimistic; and of course, GO COUGS!
Q: What excites you most about working with the Keller Group?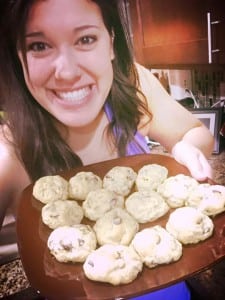 A: I'm really excited about getting the chance to see another side of public relations. Last summer I had an internship at Festivals, Inc. as a Summer Event Coordinator. This internship focused solely on event planning, whereas here I am working in an agency setting, managing a variety of client projects. Overall, I am looking forward to learning as much as I can in the next 3 months!
Q: What genre of music best describes you?
A: I think oldies best describe me because I really like to bake cookies for friends and family and knit scarves for fun! A lot of my friends describe me as a grandma, but I love it.
Kelsey's enthusiasm and energy are a great asset for the team!
In other exciting news, Account Manager Margo Jasukaitis has been promoted to Senior Project Manager. For the past two years, Margo has served the agency with her phenomenal sense of professionalism and organization skills that will serve her well in her new role.
Take a look at what Margo had to say in her interview:
Q: What's your favorite memory of working at The Keller Group?
A: It's so hard to narrow it down to just one whenever we have a particularly successful event for a client, whether it's sharing the stories of American Fighter Aces who were recently honored with the Congressional Gold Medal in D.C. or recognizing three young girls who saved their friend's life with CPR, I often find myself taking a step back from these events and thinking I have the coolest job in the world. Being able to say that earnestly is something I don't take for granted. I'd say anytime I'm touched by a story we're privileged to play a role in telling constitutes a "favorite memory" but it's too hard to narrow those instances down to just one!
Q: If you aren't at the office, what are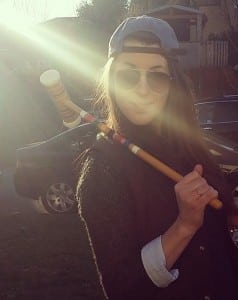 you most likely doing?
A: Now that it's summertime you're most likely to find me outside eating brunch on a patio somewhere, reading on the front steps of my house, out conducting highly scientific research to identify the city's best happy hour or playing lawn games with friends (at the risk of overstating my talent level, I am GREAT at croquet).
Q: Why do you like/continue working at the Keller Group?
A: I learn something new every single day when I come in to work here I have opportunities to try new things, challenge myself and grow professionally in a workplace that's just as fun as it is supportive. It's hard to ask for something more than that!
Q: If you had to pick one sport that you could watch for the rest of your life, what would it be and why?
A: This is a tough one, but I think ultimately I'd have to pick college basketball. One of my favorite weekends each year is the first round of March Madness (I take Thursday and Friday off to watch the games) there's just nothing else quite like it!
Thank you Margo for a great two years and cheers to many more!
To learn more about Sarah, Kelsey and Margo, check out the "Team" section of our website.