Overlake Medical Center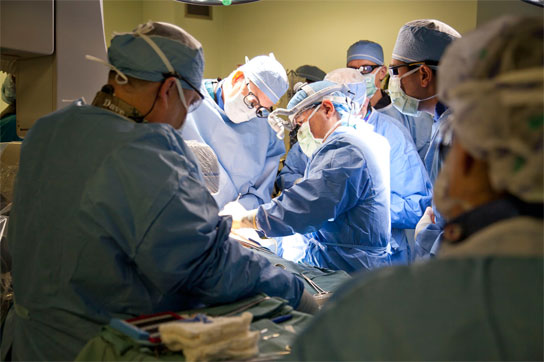 Recently, the Women's Clinic at Overlake Medical Center in Bellevue, Wash. opened a Mother's Milk Depot, a site where moms can donate their breast milk to infants in need. One of only a few hospitals in Western Washington to offer a local donation site, Overlake asked The Keller Group to help get the word out about the clinic's new service.
Our team worked with hospital staff and administrators to coordinate a reunion between a breast milk donor Madeleine Williams and Robin Ballard, mother to baby Leif who was born premature at 28 weeks. During his time in Overlake's Neonatal Intensive Care Unit (NICU), Leif relied on donated milk from moms like Madeleine to survive.
Camera crews from all four television stations in the Seattle market were there to capture the heartwarming meeting and spread the word about the importance of donating breast milk for infants in the NICU. Ultimately, the story would run on five television stations including Northwest Cable News and be featured by 425 magazine, the Issaquah Press, Bellevue Reporter, Kirkland Reporter and Mercer Island Reporter. In the week immediately following this media coverage, the milk bank saw a 225 percent increase in inquiries from potential new donors.
These types of stories, those that inspire our communities to be their best, are the ones The Keller Group lives to share.
Check out some of the coverage that led to the incredible outpouring of support below!